---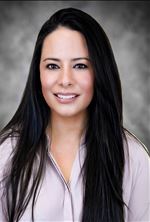 Licensed Salesperson
Email Me
---
About Me
Maria F. Abruzzese
Raised on Long Island, I attended Stony Brook University where my course of study was Business Administration with an emphasis in Marketing. Succeeding my time at SBU I relocated to Raleigh, NC where I worked for a well-known company doing sales, product placement and marketing.
After spending several years in Raleigh, NC I returned to Long Island and began working for a Real Estate Company where the company's Broker was also a Real Estate investor. During this time I was exposed to the exciting, challenging and evolving world of Real Estate and I became fascinated by it.
As a result, I obtained my Real Estate Salesperson's license and I now take pride in helping Buyers, Sellers, Investors, Renters and Builders with their Real Estate needs from the first point of contact to the point in which a successful Real Estate transaction is completed.
I have a passion for working with people. I am fluent in Spanish and my strong work ethic allows me to provide clients with a positive experience when they make the important decision to purchase or sell a home.
My Listings
My Under Contract Homes
My Sold Homes
21-47 46 St.

Astoria, 11105
$940,000
3 Beds | 2 Baths Full | 0 Baths Half
Lot Size: 18X100 SqFt
Listing ID: P1312106
1 Atkinson Pl

Patchogue, 11772
$720,000
5 Beds | 3 Baths Full | 1 Baths Half
Lot Size: 5.14 SqFt
Listing ID: 3087491
31 Jeanette Dr

Massapequa, 11758
$672,000
5 Beds | 3 Baths Full | 1 Baths Half
Lot Size: 115 X 100 SqFt
Listing ID: 2942961
2 Landings Ln

E. Patchogue, 11772
$570,000
4 Beds | 3 Baths Full | 0 Baths Half
Lot Size: .73 SqFt
Listing ID: 3140558
117 Gillette Ave

Patchogue, 11772
$530,000
4 Beds | 2 Baths Full | 1 Baths Half
Lot Size: 88X125 SqFt
Listing ID: 3041747
8 N Ingelore Ct

Smithtown, 11787
$522,000
5 Beds | 2 Baths Full | 1 Baths Half
Lot Size: .52 SqFt
Listing ID: 3072684
7 Heller Pl

Hauppauge, 11788
$515,000
4 Beds | 2 Baths Full | 1 Baths Half
Lot Size: 113X0 SqFt
Listing ID: 3115685
83 Fernwood Ave

Oakdale, 11769
$499,000
4 Beds | 2 Baths Full | 0 Baths Half
Lot Size: 100X200 SqFt
Listing ID: 2979542
8 Gen Mclean Dr

Bellport Village, 11713
$470,000
4 Beds | 3 Baths Full | 0 Baths Half
Lot Size: 0X0 SqFt
Listing ID: 3007820
176 Pine Neck Ave

E. Patchogue, 11772
$450,000
4 Beds | 2 Baths Full | 0 Baths Half
Lot Size: 1.32 Acres SqFt
Listing ID: 3015797
82 Pennsylvania Ave

Medford, 11763
$440,000
3 Beds | 2 Baths Full | 0 Baths Half
Lot Size: 85 X 515 SqFt
Listing ID: 3034857
7 Hewlett Ave

E. Patchogue, 11772
$439,500
3 Beds | 2 Baths Full | 0 Baths Half
Lot Size: 1 Acre SqFt
Listing ID: 2951351
33 Lucille Dr

S. Setauket, 11720
$435,000
4 Beds | 2 Baths Full | 0 Baths Half
Lot Size: .30 SqFt
Listing ID: 3047247
91 Reade Ave

Lindenhurst, 11757
$427,500
3 Beds | 2 Baths Full | 0 Baths Half
Lot Size: 100X70 SqFt
Listing ID: 3018722
163 Connetquot Dr

Oakdale, 11769
$425,000
4 Beds | 2 Baths Full | 0 Baths Half
Lot Size: .31 SqFt
Listing ID: 3053700
198 Idle Hour Blvd

Oakdale, 11769
$425,000
4 Beds | 2 Baths Full | 1 Baths Half
Lot Size: 100X100 SqFt
Listing ID: 3037623
162 Jamaica Ave

Medford, 11763
$420,000
6 Beds | 3 Baths Full | 0 Baths Half
Lot Size: 1 Acre SqFt
Listing ID: 3049366
41 Sunset Blvd

Wading River, 11792
$417,500
3 Beds | 3 Baths Full | 0 Baths Half
Lot Size: 1 Acre SqFt
Listing ID: 3083049
2 Lucy Ct

Patchogue, 11772
$415,000
3 Beds | 2 Baths Full | 0 Baths Half
Lot Size: .47 SqFt
Listing ID: 3045623
1 Garden Ave

Miller Place, 11764
$412,500
3 Beds | 2 Baths Full | 0 Baths Half
Lot Size: .24 SqFt
Listing ID: 3011504
37 Hillcrest St

Lake Ronkonkoma, 11779
$410,000
4 Beds | 2 Baths Full | 1 Baths Half
Lot Size: .21 SqFt
Listing ID: 3112098
427 Hauser Ave

Holbrook, 11741
$403,000
3 Beds | 1 Baths Full | 1 Baths Half
Lot Size: 75X100 SqFt
Listing ID: 2984329
3 Southern Pine Ln

Medford, 11763
$390,000
4 Beds | 2 Baths Full | 0 Baths Half
Lot Size: 0.39 Acres SqFt
Listing ID: 3125411
176 Pine Neck Ave

E. Patchogue, 11772
$385,500
4 Beds | 2 Baths Full | 0 Baths Half
Lot Size: 1.32 Acs SqFt
Listing ID: 2865070
1569 4th St

W. Babylon, 11704
$385,000
3 Beds | 2 Baths Full | 0 Baths Half
Lot Size: 100x100 SqFt
Listing ID: 3119938
15 Marie Crescent

E. Patchogue, 11772
$379,000
4 Beds | 2 Baths Full | 1 Baths Half
Lot Size: .28 SqFt
Listing ID: 3076196
30 Cozzens Pl

Patchogue, 11772
$371,000
4 Beds | 2 Baths Full | 0 Baths Half
Lot Size: .20 SqFt
Listing ID: 3052872
86 Morris Ave

Farmingville, 11738
$366,000
4 Beds | 2 Baths Full | 0 Baths Half
Lot Size: 0X0 SqFt
Listing ID: 2966073
461 Washington Ave

Patchogue, 11772
$359,900
3 Beds | 2 Baths Full | 0 Baths Half
Lot Size: 100X125 SqFt
Listing ID: 3072515
163 Washington Ave

Patchogue, 11772
$355,000
3 Beds | 1 Baths Full | 0 Baths Half
Lot Size: 0X0 SqFt
Listing ID: 3028984
136 Norwalk Ave

Medford, 11763
$340,000
3 Beds | 3 Baths Full | 0 Baths Half
Lot Size: 0.55 SqFt
Listing ID: 2940605
51 Newman St

Patchogue, 11772
$338,000
3 Beds | 2 Baths Full | 0 Baths Half
Lot Size: 100x60 SqFt
Listing ID: 3115516
22 E Shore Dr

Patchogue, 11772
$330,000
3 Beds | 2 Baths Full | 0 Baths Half
Lot Size: .78 SqFt
Listing ID: 2925166
7 Meadowrue Ln

Coram, 11727
$330,000
3 Beds | 2 Baths Full | 0 Baths Half
Lot Size: .34 SqFt
Listing ID: 3035343
107 Rosemont Ave

Farmingville, 11738
$330,000
3 Beds | 2 Baths Full | 0 Baths Half
Lot Size: .23 Acres SqFt
Listing ID: 2939242
1 Duke St

Farmingville, 11738
$320,000
3 Beds | 1 Baths Full | 1 Baths Half
Lot Size: 98X127 SqFt
Listing ID: 3025505
20 Ferrick Ave

Medford, 11763
$312,500
4 Beds | 2 Baths Full | 0 Baths Half
Lot Size: .56 SqFt
Listing ID: 2851580
627 N Dunton Ave

E. Patchogue, 11772
$310,000
3 Beds | 2 Baths Full | 1 Baths Half
Lot Size: 0X0 SqFt
Listing ID: 2861411
26 W Neptune Ave

Lindenhurst, 11757
$304,500
3 Beds | 1 Baths Full | 0 Baths Half
Lot Size: 45X100 SqFt
Listing ID: 3017646
7 Cottage Dr

Farmingville, 11738
$300,000
4 Beds | 2 Baths Full | 0 Baths Half
Lot Size: 100X150 SqFt
Listing ID: 2959433
39 E Piave Ter

Lindenhurst, 11757
$300,000
3 Beds | 2 Baths Full | 0 Baths Half
Lot Size: 50X100 SqFt
Listing ID: 3006258
9 MartinDr

Middle Island, 11953
$292,500
2 Beds | 2 Baths Full | 0 Baths Half
Lot Size: 0X0 SqFt
Listing ID: 2973498
41 Pearl Rd

Rocky Point, 11778
$290,000
2 Beds | 2 Baths Full | 0 Baths Half
Lot Size: 100X100 SqFt
Listing ID: 2965739
2811 Falcon Ave

Medford, 11763
$285,000
4 Beds | 2 Baths Full | 0 Baths Half
Lot Size: 0X0 SqFt
Listing ID: 2960070
11 Myrtle Ln

E. Patchogue, 11772
$285,000
3 Beds | 1 Baths Full | 0 Baths Half
Lot Size: 0X0 SqFt
Listing ID: 2917899
45 Olympic Ave

Medford, 11763
$282,000
2 Beds | 2 Baths Full | 0 Baths Half
Lot Size: 100X150 SqFt
Listing ID: 3045690
612 Old Medford Ave

Patchogue, 11772
$275,000
4 Beds | 2 Baths Full | 0 Baths Half
Lot Size: 82X 528 SqFt
Listing ID: 2926461
6 Meyer Ln

Medford, 11763
$267,500
3 Beds | 2 Baths Full | 0 Baths Half
Lot Size: 0.36 SqFt
Listing ID: 2838376
280 Horseblock Rd

Farmingville, 11738
$260,000
4 Beds | 1 Baths Full | 0 Baths Half
Lot Size: 80 X 120 SqFt
Listing ID: 2872289
2400 Wave Ave

Medford, 11763
$259,000
4 Beds | 2 Baths Full | 0 Baths Half
Lot Size: 100X100 SqFt
Listing ID: 2844012
101 Auborn Ave

Shirley, 11967
$256,500
3 Beds | 2 Baths Full | 0 Baths Half
Lot Size: 50 X 225 SqFt
Listing ID: 2942241
99 Miramar Blvd

Lindenhurst, 11757
$242,500
3 Beds | 2 Baths Full | 1 Baths Half
Lot Size: 40X100 SqFt
Listing ID: 2907679
3009 Watch Hill Ave

Medford, 11763
$230,000
4 Beds | 2 Baths Full | 0 Baths Half
Lot Size: 0X0 SqFt
Listing ID: 3012255
6 Gettysburg Ct

Coram, 11727
$2,400
4 Beds | 2 Baths Full | 1 Baths Half
Lot Size: 0X0 SqFt
Listing ID: 2803389