---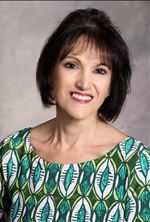 Licensed Associate Broker
Email Me
---
About Me
Lisa Albinowski brings many years of business and real estate experience to her clients; New York State Licensed Real Estate Broker, who ran her own real estate business and is currently working as a Broker Associate at Realty Connect USA.
I am looking forward to earning your trust and becoming your real estate agent for life. I'm committed to you and to and your goals. Buying or selling a home maybe one of your most exciting, emotional, challenging, and stressful experiences of your life. My goal as your real estate agent is to make each real estate transaction a positive and enjoyable experience.
I will dedicate 100% of my time and effort to assure your home purchase or sale gets all the attention it needs.
My Listings
My Under Contract Homes
My Sold Homes
8 Wood Hollow Dr

Westhampton, 11977
$890,000
5 Beds | Baths Full | Baths Half
Lot Size: ,50 SqFt
Listing ID: 2219224
49 Main St

Setauket, 11733
$775,000
6 Beds | 4 Baths Full | 1 Baths Half
Lot Size: 1.9 Acre SqFt
Listing ID: 2766827
57-38 256 St

Little Neck, 11362
$660,000
4 Beds | Baths Full | Baths Half
Lot Size: 45X103 SqFt
Listing ID: 2206711
6 Greenbriar Ct

Holtsville, 11742
$590,000
4 Beds | Baths Full | Baths Half
Lot Size: .30 SqFt
Listing ID: 2189190
25 Seton Ct

Old Bethpage, 11804
$550,000
3 Beds | 2 Baths Full | 1 Baths Half
Lot Size: 85X100 SqFt
Listing ID: 2798235
7 W Oak Hill Dr

Oyster Bay, 11771
$535,000
3 Beds | 2 Baths Full | 1 Baths Half
Lot Size: 81 X 117 SqFt
Listing ID: 2482674
431 Greene Ave

Sayville, 11782
$526,000
4 Beds | 2 Baths Full | 1 Baths Half
Lot Size: 94X SqFt
Listing ID: 2695697
15 Mills Rd

Stony Brook, 11790
$515,000
5 Beds | 4 Baths Full | 0 Baths Half
Lot Size: .37 SqFt
Listing ID: 2658461
5 Burnham Pl

Nesconset, 11767
$496,500
4 Beds | 2 Baths Full | 1 Baths Half
Lot Size: .35 SqFt
Listing ID: 2502173
145 Oakside Dr

Smithtown, 11787
$495,000
4 Beds | 3 Baths Full | 0 Baths Half
Lot Size: 1 Acre SqFt
Listing ID: 2314930
37 Burnham Pl

Nesconset, 11767
$487,000
4 Beds | 2 Baths Full | 1 Baths Half
Lot Size: .52 SqFt
Listing ID: 2548089
49 LakesideLn

Bay Shore, 11706
$485,000
2 Beds | 2 Baths Full | 0 Baths Half
Lot Size: SqFt
Listing ID: 2861994
117 Coolidge Ave

Long Beach, 11561
$485,000
3 Beds | 1 Baths Full | 0 Baths Half
Lot Size: 40X57 SqFt
Listing ID: 2828247
94-23 221st St

Queens Village, 11428
$475,000
3 Beds | 1 Baths Full | 1 Baths Half
Lot Size: 40X100 SqFt
Listing ID: 2836978
18 Winthrop Ct

Blue Point, 11715
$469,000
3 Beds | 1 Baths Full | 1 Baths Half
Lot Size: 142 X120 SqFt
Listing ID: 2578622
49 Sherman Ave

Plainview, 11803
$440,000
3 Beds | 1 Baths Full | 1 Baths Half
Lot Size: 65 X 100 SqFt
Listing ID: 2370795
1098 SavoyDr

Melville, 11747
$440,000
2 Beds | 1 Baths Full | 1 Baths Half
Lot Size: 0X0 SqFt
Listing ID: 2818673
191 ErikDr

Setauket, 11733
$426,500
3 Beds | 2 Baths Full | 1 Baths Half
Lot Size: SqFt
Listing ID: 2472716
109 Hilary St

W. Sayville, 11796
$425,000
3 Beds | 2 Baths Full | 1 Baths Half
Lot Size: 90X135 SqFt
Listing ID: 2601235
193 N 3rd St

Sayville, 11782
$420,000
3 Beds | 2 Baths Full | 0 Baths Half
Lot Size: 75 X 150 SqFt
Listing ID: 2579058
369 Thrift St

Ronkonkoma, 11779
$415,000
4 Beds | 3 Baths Full | 0 Baths Half
Lot Size: 89X200 SqFt
Listing ID: 2745602
Lot 7 Prager Ct

Medford, 11763
$414,399
3 Beds | 2 Baths Full | 1 Baths Half
Lot Size: 3/4 Acre SqFt
Listing ID: 2327612
237 Seville Blvd

Sayville, 11782
$410,000
4 Beds | 2 Baths Full | 0 Baths Half
Lot Size: 140X100 SqFt
Listing ID: 2816877
938 Newton Ave

Baldwin, 11510
$394,000
4 Beds | 2 Baths Full | 1 Baths Half
Lot Size: 75X100 SqFt
Listing ID: 2591507
10 Cristina Dr

Manorville, 11949
$385,000
4 Beds | 4 Baths Full | 0 Baths Half
Lot Size: 200X200 SqFt
Listing ID: 2616456
227 Jericho St

East Islip, 11730
$380,000
4 Beds | 3 Baths Full | 0 Baths Half
Lot Size: 120X146 SqFt
Listing ID: 2642843
927 Greenbelt

Holbrook, 11741
$375,000
4 Beds | 2 Baths Full | 1 Baths Half
Lot Size: 58 SqFt
Listing ID: 2628812
11 Jefferson St

Nesconset, 11767
$374,500
4 Beds | 3 Baths Full | 0 Baths Half
Lot Size: .23 SqFt
Listing ID: 2607020
204 W 3rd St

Deer Park, 11729
$367,000
4 Beds | 2 Baths Full | 1 Baths Half
Lot Size: 95 X 100 SqFt
Listing ID: 2159235
14 Oneida Ave

Selden, 11784
$366,000
3 Beds | 3 Baths Full | 0 Baths Half
Lot Size: .91 SqFt
Listing ID: 2837082
395 Park Ln

Massapequa Park, 11762
$365,000
3 Beds | 1 Baths Full | 1 Baths Half
Lot Size: 60X114 SqFt
Listing ID: 2818230
9 Campsite Ln

E. Setauket, 11733
$360,400
4 Beds | 2 Baths Full | 0 Baths Half
Lot Size: 0X0 SqFt
Listing ID: 2848026
102 Dix Hwy

Dix Hills, 11746
$360,000
4 Beds | 2 Baths Full | 1 Baths Half
Lot Size: .46 SqFt
Listing ID: 2616618
5 Chardonnay Dr

Coram, 11727
$355,000
4 Beds | 2 Baths Full | 1 Baths Half
Lot Size: .32 Acre SqFt
Listing ID: 2847540
91 Jasmine Ln

E. Northport, 11731
$352,400
3 Beds | 2 Baths Full | 0 Baths Half
Lot Size: .2 SqFt
Listing ID: 2637807
315 Smith St

Freeport, 11520
$350,000
4 Beds | 2 Baths Full | 1 Baths Half
Lot Size: 50X17525X175 SqFt
Listing ID: 2684616
152 Captains Way

Pt.Jefferson Sta, 11776
$350,000
2 Beds | 1 Baths Full | 1 Baths Half
Lot Size: SqFt
Listing ID: 2852906
129 Sycamore Cir

Stony Brook, 11790
$350,000
4 Beds | 2 Baths Full | 1 Baths Half
Lot Size: .35 SqFt
Listing ID: 2744183
99 Swezey St

Patchogue, 11772
$349,990
4 Beds | 2 Baths Full | 1 Baths Half
Lot Size: 100X250 SqFt
Listing ID: 2827520
100 Old Selden Stage Rd

Selden, 11784
$345,000
4 Beds | 2 Baths Full | 1 Baths Half
Lot Size: 100 X 190 SqFt
Listing ID: 2530317
230 Willard Ave

Farmingdale, 11735
$344,900
4 Beds | Baths Full | Baths Half
Lot Size: 70 X 100 SqFt
Listing ID: 2300350
44 Normandy Dr

Holbrook, 11741
$340,000
4 Beds | 3 Baths Full | 0 Baths Half
Lot Size: 75X150 SqFt
Listing ID: 2858818
31 Barnsley Cres

Mt. Sinai, 11766
$330,000
3 Beds | 2 Baths Full | 0 Baths Half
Lot Size: .34 SqFt
Listing ID: 2618245
39 Gridley St

West Islip, 11795
$326,000
3 Beds | 2 Baths Full | 0 Baths Half
Lot Size: 75X150 SqFt
Listing ID: 2684575
309 Oakland Ave

Miller Place, 11764
$325,000
4 Beds | 2 Baths Full | 1 Baths Half
Lot Size: .35 SqFt
Listing ID: 2765581
68 Oneida Ave

S. Setauket, 11720
$325,000
3 Beds | 2 Baths Full | 0 Baths Half
Lot Size: 50X98 (.12) SqFt
Listing ID: 2586818
6 Priscilla Ave

Holtsville, 11742
$325,000
4 Beds | 2 Baths Full | 0 Baths Half
Lot Size: 100X150 SqFt
Listing ID: 2749136
21 Skylark Ln

Stony Brook, 11790
$325,000
3 Beds | 2 Baths Full | 1 Baths Half
Lot Size: 100X150 SqFt
Listing ID: 2676886
1606 Roosevelt Ave

Bohemia, 11716
$324,950
3 Beds | 1 Baths Full | 0 Baths Half
Lot Size: 100 X 200 SqFt
Listing ID: 2536309
402 Lillian Blvd

Holbrook, 11741
$323,000
3 Beds | 1 Baths Full | 1 Baths Half
Lot Size: 80X119 SqFt
Listing ID: 2853908
102 9th Ave

Holtsville, 11742
$319,000
3 Beds | 2 Baths Full | 0 Baths Half
Lot Size: .20 SqFt
Listing ID: 2908002
428 N Bayport Ave

Bayport, 11705
$318,000
3 Beds | 2 Baths Full | 0 Baths Half
Lot Size: 40X100 SqFt
Listing ID: 2667987
205 N Ocean Ave

Patchogue, 11772
$310,000
3 Beds | 1 Baths Full | 1 Baths Half
Lot Size: 60 X 200 SqFt
Listing ID: 2453527
3 Carnegie Dr

Farmingville, 11738
$310,000
4 Beds | 2 Baths Full | 0 Baths Half
Lot Size: 86X140 SqFt
Listing ID: 2741232
16 Vicksburg Dr

Holbrook, 11741
$300,000
3 Beds | 1 Baths Full | 1 Baths Half
Lot Size: 100X100 SqFt
Listing ID: 2643015
124 Biltmore Ave

Oakdale, 11769
$300,000
3 Beds | 2 Baths Full | 0 Baths Half
Lot Size: 50 X 200 SqFt
Listing ID: 2597932
189 Falcon Ave

Patchogue, 11772
$295,000
3 Beds | 2 Baths Full | 0 Baths Half
Lot Size: 63X SqFt
Listing ID: 2798664
38 Royalston Ln

S. Setauket, 11720
$295,000
5 Beds | 3 Baths Full | 0 Baths Half
Lot Size: 100X100 SqFt
Listing ID: 2652171
50 W Madison St

East Islip, 11730
$290,000
3 Beds | 2 Baths Full | 0 Baths Half
Lot Size: 100X100 SqFt
Listing ID: 2631296
376 33rd St

Lindenhurst, 11757
$287,500
3 Beds | 1 Baths Full | 0 Baths Half
Lot Size: 60 X 100 SqFt
Listing ID: 2487380
2 Nostrand Ave

Selden, 11784
$285,000
5 Beds | 2 Baths Full | 0 Baths Half
Lot Size: 91X SqFt
Listing ID: 2634840
52 Penn St

Pt.Jefferson Sta, 11776
$283,000
4 Beds | 2 Baths Full | 1 Baths Half
Lot Size: 90 X 100 SqFt
Listing ID: 2586856
6 Bates Dr

Pt.Jefferson Sta, 11776
$280,000
4 Beds | 1 Baths Full | 1 Baths Half
Lot Size: .35 SqFt
Listing ID: 2511252
324 Southaven Ave

Medford, 11763
$277,000
5 Beds | 2 Baths Full | 0 Baths Half
Lot Size: .27 SqFt
Listing ID: 2766758
96 W 15th St

Deer Park, 11729
$275,000
3 Beds | 1 Baths Full | 1 Baths Half
Lot Size: 75 X 100 SqFt
Listing ID: 2325961
172 N Ocean Ave

Patchogue, 11772
$270,000
4 Beds | 1 Baths Full | 1 Baths Half
Lot Size: 60X150 SqFt
Listing ID: 2708435
1 Council St

Lake Grove, 11755
$265,000
4 Beds | 2 Baths Full | 1 Baths Half
Lot Size: .46 SqFt
Listing ID: 2546564
42 Dean St

N. Babylon, 11703
$265,000
2 Beds | 1 Baths Full | 0 Baths Half
Lot Size: 60 X 100 SqFt
Listing ID: 2542840
10 Maple WingDr

Central Islip, 11722
$265,000
3 Beds | 2 Baths Full | 1 Baths Half
Lot Size: SqFt
Listing ID: 2865088
3 Gladys St

Selden, 11784
$255,000
5 Beds | 1 Baths Full | 1 Baths Half
Lot Size: .20 SqFt
Listing ID: 2538889
19 Bellows Ln

Levittown, 11756
$255,000
4 Beds | 1 Baths Full | 0 Baths Half
Lot Size: 60 X 100 SqFt
Listing ID: 2471641
3 Liberty Ave

Selden, 11784
$255,000
4 Beds | 2 Baths Full | 0 Baths Half
Lot Size: .23 SqFt
Listing ID: 2579068
89 Oakland Ave

Miller Place, 11764
$253,000
3 Beds | 2 Baths Full | 0 Baths Half
Lot Size: .13 Acres SqFt
Listing ID: 2866486
5 Esther Ct

Patchogue, 11772
$253,000
3 Beds | 1 Baths Full | 0 Baths Half
Lot Size: .33 SqFt
Listing ID: 2687707
19 Silver Pine Dr

Medford, 11763
$250,750
4 Beds | 2 Baths Full | 0 Baths Half
Lot Size: 51X SqFt
Listing ID: 2771476
13 Rowland Ave

Blue Point, 11715
$250,000
2 Beds | 2 Baths Full | 0 Baths Half
Lot Size: 68 X 84 SqFt
Listing ID: 2567498
88 S Howell Ave

Farmingville, 11738
$250,000
6 Beds | Baths Full | Baths Half
Lot Size: 10008 SqFt
Listing ID: 2255952
172 N Ocean Ave

Patchogue, 11772
$250,000
4 Beds | Baths Full | Baths Half
Lot Size: 60X150 SqFt
Listing ID: 2196793
49 20th St

Wading River, 11792
$249,900
3 Beds | Baths Full | Baths Half
Lot Size: 170 X 100 SqFt
Listing ID: 2170419
158 Minrol St

Pt.Jefferson Sta, 11776
$245,000
3 Beds | 1 Baths Full | 1 Baths Half
Lot Size: 80X95 SqFt
Listing ID: 2746338
93 Mooney Pond Rd

Selden, 11784
$242,500
4 Beds | 3 Baths Full | 0 Baths Half
Lot Size: .36 SqFt
Listing ID: 2721556
1352 Connetquot Ave

Central Islip, 11722
$240,000
4 Beds | 2 Baths Full | 0 Baths Half
Lot Size: 50X SqFt
Listing ID: 2655029
23 3rd Ave

Rocky Point, 11778
$235,000
2 Beds | 1 Baths Full | 1 Baths Half
Lot Size: 100 X 100 SqFt
Listing ID: 2606747
4 CalicoDr

Mt. Sinai, 11766
$230,000
2 Beds | 2 Baths Full | 0 Baths Half
Lot Size: 0X0 SqFt
Listing ID: 2858951
280 Hawkins Rd

Selden, 11784
$225,000
3 Beds | 2 Baths Full | 1 Baths Half
Lot Size: 2 Acres SqFt
Listing ID: 2666080
22 Mulford St

Patchogue, 11772
$225,000
3 Beds | 1 Baths Full | 1 Baths Half
Lot Size: 55 X 120 SqFt
Listing ID: 2649300
22 Doris Dr

Mastic Beach, 11951
$222,000
3 Beds | Baths Full | Baths Half
Lot Size: .23 SqFt
Listing ID: 2221524
199 Arnold Ave

W. Babylon, 11704
$220,000
3 Beds | Baths Full | Baths Half
Lot Size: 76 X 140 SqFt
Listing ID: 2221533
304 Auborn Ave

Shirley, 11967
$220,000
3 Beds | Baths Full | Baths Half
Lot Size: 50X218 SqFt
Listing ID: 2269942
45 Lakeview Ct

Ronkonkoma, 11779
$220,000
3 Beds | 2 Baths Full | 0 Baths Half
Lot Size: 40 X 100 SqFt
Listing ID: 2403264
173 Wading River Rd

Center Moriches, 11934
$220,000
3 Beds | 1 Baths Full | 0 Baths Half
Lot Size: 1 Acre SqFt
Listing ID: 2450755
54 Mary Ave

Lake Ronkonkoma, 11779
$219,000
3 Beds | 1 Baths Full | 0 Baths Half
Lot Size: 90 X 100 SqFt
Listing ID: 2479610
44 Locust Dr

Amityville, 11701
$215,000
3 Beds | 2 Baths Full | 0 Baths Half
Lot Size: 60X130 SqFt
Listing ID: 2870807
157 ForgeLn

Coram, 11727
$215,000
2 Beds | 2 Baths Full | 0 Baths Half
Lot Size: 0X0 SqFt
Listing ID: 2555870
85 StormDr

Holtsville, 11742
$214,000
2 Beds | 1 Baths Full | 0 Baths Half
Lot Size: SqFt
Listing ID: 2716056
264 StormDr

Holtsville, 11742
$213,000
2 Beds | 1 Baths Full | 0 Baths Half
Lot Size: SqFt
Listing ID: 2710505
79 Parkwood Dr

Mastic Beach, 11951
$209,880
3 Beds | Baths Full | Baths Half
Lot Size: .20 SqFt
Listing ID: 2291636
72 BirchwoodRd

Medford, 11763
$205,000
2 Beds | 1 Baths Full | 1 Baths Half
Lot Size: SqFt
Listing ID: 2569620
4 S Prospect Ave

Patchogue, 11772
$205,000
3 Beds | 2 Baths Full | 0 Baths Half
Lot Size: 50X165 SqFt
Listing ID: 2632792
27 Knot St

E. Patchogue, 11772
$200,000
4 Beds | 2 Baths Full | 1 Baths Half
Lot Size: 100 X 168 SqFt
Listing ID: 2620796
27 Knot St

E. Patchogue, 11772
$200,000
4 Beds | 2 Baths Full | 1 Baths Half
Lot Size: 100 X 168 SqFt
Listing ID: 2480861
237 Pawnee St

Ronkonkoma, 11779
$199,500
3 Beds | 1 Baths Full | 0 Baths Half
Lot Size: 100X55 SqFt
Listing ID: 2901221
130 Montgomery Ave

Mastic, 11950
$199,000
3 Beds | Baths Full | Baths Half
Lot Size: 75 X 100 SqFt
Listing ID: 2207710
36 Birch St

Central Islip, 11722
$198,000
4 Beds | 2 Baths Full | 0 Baths Half
Lot Size: 75X100 SqFt
Listing ID: 2666395
12 Virginia St

Centereach, 11720
$192,500
2 Beds | 1 Baths Full | 0 Baths Half
Lot Size: .17 SqFt
Listing ID: 2416403
20 Mastic Beach Rd

Mastic Beach, 11951
$187,000
3 Beds | Baths Full | Baths Half
Lot Size: Irr SqFt
Listing ID: 2255861
860 BirchwoodRd

Medford, 11763
$185,000
2 Beds | 1 Baths Full | 1 Baths Half
Lot Size: SqFt
Listing ID: 2524318
138 N Arizona Rd

W. Babylon, 11704
$183,000
3 Beds | Baths Full | Baths Half
Lot Size: 75 X 100 SqFt
Listing ID: 2249682
245 Dovecote Ln

Central Islip, 11722
$182,000
5 Beds | 2 Baths Full | 0 Baths Half
Lot Size: 84X130 SqFt
Listing ID: 2621321
27 E Monty Dr

Shirley, 11967
$180,000
2 Beds | Baths Full | Baths Half
Lot Size: 51X214 SqFt
Listing ID: 2200009
4736 WilshireLn Unit K-36

Oakdale, 11769
$175,000
2 Beds | 1 Baths Full | 0 Baths Half
Lot Size: SqFt
Listing ID: 2533228
12 Seymour Dr

Shirley, 11967
$168,000
3 Beds | Baths Full | Baths Half
Lot Size: 0.14 SqFt
Listing ID: 2222041
40 E Walnut St

Central Islip, 11722
$162,000
4 Beds | Baths Full | Baths Half
Lot Size: 100 X 100 SqFt
Listing ID: 2271584
4704 WilshireLn

Oakdale, 11769
$160,000
1 Beds | 1 Baths Full | 0 Baths Half
Lot Size: SqFt
Listing ID: 2544956
140A EastbourneCt Unit 55

Ridge, 11961
$159,500
2 Beds | 1 Baths Full | 0 Baths Half
Lot Size: 0X0 SqFt
Listing ID: 2848944
58 Grove Dr

Mastic, 11950
$159,000
3 Beds | 1 Baths Full | 0 Baths Half
Lot Size: .44 SqFt
Listing ID: 2435855
63-19 252St

Little Neck, 11362
$159,000
1 Beds | 1 Baths Full | 0 Baths Half
Lot Size: SqFt
Listing ID: 2880869
12 Jeanetta Ave

Mastic, 11950
$149,500
3 Beds | 2 Baths Full | 0 Baths Half
Lot Size: 100X125 SqFt
Listing ID: 2166470
42 Sherwood Dr

Mastic Beach, 11951
$142,900
3 Beds | 1 Baths Full | 0 Baths Half
Lot Size: 0.11 Ac SqFt
Listing ID: 2336259
140 Oak Ave

Shirley, 11967
$142,000
3 Beds | 1 Baths Full | 0 Baths Half
Lot Size: 100 X218 SqFt
Listing ID: 2336025
64 E Arpage Dr

Shirley, 11967
$127,000
2 Beds | 1 Baths Full | 0 Baths Half
Lot Size: .21 SqFt
Listing ID: 2596414
107 Montgomery Ave

Mastic, 11950
$125,000
3 Beds | Baths Full | Baths Half
Lot Size: 0.14 SqFt
Listing ID: 2266402
209 Hounslow Rd

Shirley, 11967
$122,960
3 Beds | 1 Baths Full | 0 Baths Half
Lot Size: 50X110 SqFt
Listing ID: 2731814
217 Monroe Dr

Mastic Beach, 11951
$115,000
3 Beds | 1 Baths Full | 0 Baths Half
Lot Size: .18 SqFt
Listing ID: 2329719
189 CambridgeDr

Pt.Jefferson Sta, 11776
$115,000
1 Beds | 1 Baths Full | 0 Baths Half
Lot Size: SqFt
Listing ID: 2533498
170 N 25th St

Wyandanch, 11798
$115,000
3 Beds | Baths Full | Baths Half
Lot Size: 75 X 100 SqFt
Listing ID: 2270075
535 Mcdonald Ave

Bellport, 11713
$110,000
3 Beds | 1 Baths Full | 0 Baths Half
Lot Size: 80X100 SqFt
Listing ID: 2632653
127 Fair HarborDr

Patchogue, 11772
$109,000
1 Beds | 1 Baths Full | 0 Baths Half
Lot Size: SqFt
Listing ID: P1245646
116 Mastic Blvd

Mastic, 11950
$105,000
5 Beds | Baths Full | Baths Half
Lot Size: 60X100 SqFt
Listing ID: 2186672
460 Old TownRd Unit 7G

Pt.Jefferson Sta, 11776
$100,000
2 Beds | 1 Baths Full | 0 Baths Half
Lot Size: SqFt
Listing ID: 2820947
11 FairharborDr Unit 11

Patchogue, 11772
$95,000
1 Beds | 1 Baths Full | 0 Baths Half
Lot Size: SqFt
Listing ID: 2475388
17 FairharborDr Unit 17

Patchogue, 11772
$94,000
1 Beds | 1 Baths Full | 0 Baths Half
Lot Size: SqFt
Listing ID: 2543494
609 Bellport Ave

Bellport, 11713
$85,000
4 Beds | Baths Full | Baths Half
Lot Size: 7840 SqFt
Listing ID: 2213291
31 Beech St

Wyandanch, 11798
$81,500
5 Beds | 2 Baths Full | 0 Baths Half
Lot Size: 97 X 100 SqFt
Listing ID: 2306262
138 Pointe Circle N

Coram, 11727
$80,000
2 Beds | 1 Baths Full | 0 Baths Half
Lot Size: SqFt
Listing ID: 2840654
66 Fry Blvd

Patchogue, 11772
$70,000
1 Beds | 1 Baths Full | 0 Baths Half
Lot Size: 60X100 SqFt
Listing ID: 2793184
111 Crestwood Blvd

Farmingdale, 11735
$2,900
4 Beds | 2 Baths Full | 0 Baths Half
Lot Size: 70X100 SqFt
Listing ID: 2719794
8 Dover Ct

Holbrook, 11741
$2,800
4 Beds | 3 Baths Full | 1 Baths Half
Lot Size: .37 SqFt
Listing ID: 2671777
156 Shore Dr

Oakdale, 11769
$2,700
3 Beds | 1 Baths Full | 1 Baths Half
Lot Size: 50 SqFt
Listing ID: 2601227
807 Centre Ave

Lindenhurst, 11757
$2,500
3 Beds | 2 Baths Full | 0 Baths Half
Lot Size: 48 X 150 SqFt
Listing ID: 2656202
172 N Ocean Ave

Patchogue, 11772
$2,500
4 Beds | 1 Baths Full | 1 Baths Half
Lot Size: 60X150 SqFt
Listing ID: 2784252
44 Cedar Grove Ave

Lake Grove, 11755
$1,460
3 Beds | 1 Baths Full | 0 Baths Half
Lot Size: SqFt
Listing ID: 2778016