---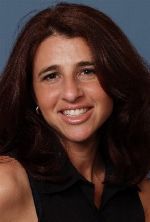 Licensed Associate Broker
Email Me
---
About Me
Thank you for considering me for your real estate needs. I've been helping buyers and sellers since 2000. I pride myself on understanding my clients, and try to provide them with an exceptional real estate experience. I work hard and I put each individual in the center of the process, delivering results with insight, innovation & integrity.
I believe that my personalized service and knowledge of the business sets me apart from the competition. It's a simple formula of professionalism, communication & work ethic. My goal is to exceed your expectations.
The real estate industry is becoming more sophisticated and challenging every day. You need an Agent who understands the market and is positioned to stay ahead of the game. I can do that just for you.
Deciding to Buy and/or Sell a home is a life altering decision. Let a professional guide you every step of the way.
My Listings
My Under Contract Homes
My Sold Homes
7 Capel Dr

Dix Hills, 11746
$1,450,000
6 Beds | 4 Baths Full | 1 Baths Half
Lot Size: 1 Acre SqFt
Listing ID: 2781393
4 Cordwood Ct

Dix Hills, 11746
$1,375,000
6 Beds | 4 Baths Full | 1 Baths Half
Lot Size: 1.01 SqFt
Listing ID: 2678954
9 Etna Ln

Dix Hills, 11746
$1,300,000
5 Beds | 4 Baths Full | 1 Baths Half
Lot Size: 1 Acre SqFt
Listing ID: 2600725
10 Timberpoint Dr

Northport, 11768
$1,150,000
6 Beds | 3 Baths Full | 1 Baths Half
Lot Size: .75 SqFt
Listing ID: 2586381
12 Daniel Ln

Dix Hills, 11746
$1,149,000
4 Beds | 4 Baths Full | 1 Baths Half
Lot Size: 1 Acre SqFt
Listing ID: 2973877
317 PortofinoPl

Melville, 11747
$1,144,000
3 Beds | 2 Baths Full | 1 Baths Half
Lot Size: SqFt
Listing ID: 2391529
20 Suncrest Dr

Dix Hills, 11746
$1,137,500
5 Beds | 4 Baths Full | 1 Baths Half
Lot Size: 1.03 Acres SqFt
Listing ID: 2844658
1 Sweet Gum Ct

Dix Hills, 11746
$1,065,000
5 Beds | 3 Baths Full | 1 Baths Half
Lot Size: 1 Acre SqFt
Listing ID: 2414131
37 Cardinal Dr

East Hills, 11576
$1,065,000
5 Beds | 3 Baths Full | 1 Baths Half
Lot Size: 180X134 SqFt
Listing ID: 2786584
15 Wagamon Dr

Woodbury, 11797
$987,500
5 Beds | 3 Baths Full | 1 Baths Half
Lot Size: 0.46 Acres SqFt
Listing ID: 2825984
23 Barry Ln

Syosset, 11791
$980,000
4 Beds | 3 Baths Full | 1 Baths Half
Lot Size: 70X100 SqFt
Listing ID: 2910642
687 BalfourPl

Melville, 11747
$960,000
3 Beds | 2 Baths Full | 1 Baths Half
Lot Size: SqFt
Listing ID: 2855335
34 Hearthstone Dr

Dix Hills, 11746
$925,000
5 Beds | 3 Baths Full | 2 Baths Half
Lot Size: 1 Acre SqFt
Listing ID: 2346896
31 Stonehurst Ln

Dix Hills, 11746
$875,000
5 Beds | 2 Baths Full | 1 Baths Half
Lot Size: .67 SqFt
Listing ID: 2627931
45 Maple Hill Rd

Huntington, 11743
$870,000
4 Beds | 2 Baths Full | 1 Baths Half
Lot Size: 1 Acre SqFt
Listing ID: 2583964
4 Galleine Rd

Commack, 11725
$830,000
5 Beds | 2 Baths Full | 1 Baths Half
Lot Size: .46 SqFt
Listing ID: 3006673
2 Threepence Dr

Melville, 11747
$800,000
4 Beds | 2 Baths Full | 1 Baths Half
Lot Size: .84 SqFt
Listing ID: 3132528
9 Sleepy Hollow Ln

Dix Hills, 11746
$797,000
4 Beds | 3 Baths Full | 1 Baths Half
Lot Size: 1 Acre SqFt
Listing ID: 3003287
12 Soulagnet Ct

Dix Hills, 11746
$790,000
5 Beds | 4 Baths Full | 1 Baths Half
Lot Size: 1 Acre+ SqFt
Listing ID: 2762307
12 Green Knoll Ct

Northport, 11768
$765,000
4 Beds | 2 Baths Full | 1 Baths Half
Lot Size: 1 Acre SqFt
Listing ID: 2706609
2 Ormond St

Dix Hills, 11746
$765,000
4 Beds | 2 Baths Full | 1 Baths Half
Lot Size: 1 Acre SqFt
Listing ID: 2574765
17 Ingold Dr

Dix Hills, 11746
$759,000
4 Beds | 2 Baths Full | 1 Baths Half
Lot Size: 1 Acre SqFt
Listing ID: 2602143
46 Cedar Ridge Ln

Dix Hills, 11746
$750,000
4 Beds | 3 Baths Full | 1 Baths Half
Lot Size: .66 SqFt
Listing ID: 3065168
606 Twin Hills Ct

Northport, 11768
$748,000
5 Beds | 3 Baths Full | 1 Baths Half
Lot Size: 1.57 SqFt
Listing ID: 2571064
21 Fox Hollow Ridin Rd

Northport, 11768
$725,000
4 Beds | 2 Baths Full | 1 Baths Half
Lot Size: .84 SqFt
Listing ID: 2725050
19 Mcculloch Dr

Dix Hills, 11746
$717,500
4 Beds | 2 Baths Full | 1 Baths Half
Lot Size: 1 Acre SqFt
Listing ID: 2477177
38 Long House Way

Commack, 11725
$715,000
5 Beds | Baths Full | Baths Half
Lot Size: .29 SqFt
Listing ID: 2187581
20 Talon Way

Dix Hills, 11746
$700,000
5 Beds | 3 Baths Full | 1 Baths Half
Lot Size: 1 Acre+ SqFt
Listing ID: 2561978
6 S Lauren Ave

Dix Hills, 11746
$699,000
4 Beds | 3 Baths Full | 0 Baths Half
Lot Size: .33 SqFt
Listing ID: 3121480
77 Warner Rd

Huntington, 11743
$695,000
4 Beds | 2 Baths Full | 1 Baths Half
Lot Size: 1.03 SqFt
Listing ID: 3016347
22 Stonehurst Ln

Dix Hills, 11746
$690,000
5 Beds | 3 Baths Full | 1 Baths Half
Lot Size: .40 SqFt
Listing ID: 2743023
8 Princeton Dr

Dix Hills, 11746
$685,000
4 Beds | 2 Baths Full | 0 Baths Half
Lot Size: .48 SqFt
Listing ID: 2807129
36 New Jersey St

Dix Hills, 11746
$680,000
4 Beds | 2 Baths Full | 1 Baths Half
Lot Size: 0.37 SqFt
Listing ID: 2594675
17 Bonaire Dr

Dix Hills, 11746
$675,000
4 Beds | 2 Baths Full | 1 Baths Half
Lot Size: .41 SqFt
Listing ID: 2552006
12 Wood Sorrel Ln

E. Northport, 11731
$655,000
5 Beds | 2 Baths Full | 1 Baths Half
Lot Size: .46 SqFt
Listing ID: 3008781
73 Wildwood Dr

Dix Hills, 11746
$635,000
4 Beds | 2 Baths Full | 1 Baths Half
Lot Size: 1 Acre+ SqFt
Listing ID: 2780872
4 Clayton Dr

Dix Hills, 11746
$635,000
5 Beds | 2 Baths Full | 1 Baths Half
Lot Size: .50 SqFt
Listing ID: 2579707
2 Dooley Ct

Dix Hills, 11746
$627,500
3 Beds | 2 Baths Full | 0 Baths Half
Lot Size: .87 SqFt
Listing ID: 2839296
26 Stonehurst Ln

Dix Hills, 11746
$625,000
4 Beds | 2 Baths Full | 1 Baths Half
Lot Size: .40 SqFt
Listing ID: 2612249
14 Colony Ct

Greenlawn, 11740
$620,000
4 Beds | 2 Baths Full | 1 Baths Half
Lot Size: .26 SqFt
Listing ID: 3030690
5 Belmar Ln

Commack, 11725
$618,000
4 Beds | 2 Baths Full | 1 Baths Half
Lot Size: .26 SqFt
Listing ID: 3039103
52 Cross Bow Ln

Commack, 11725
$612,500
5 Beds | 2 Baths Full | 1 Baths Half
Lot Size: .50 SqFt
Listing ID: 2881701
39 E Shoreham Dr

Dix Hills, 11746
$603,000
4 Beds | 2 Baths Full | 1 Baths Half
Lot Size: .43 SqFt
Listing ID: 2556098
8 Knox Pl

Dix Hills, 11746
$600,000
5 Beds | 2 Baths Full | 2 Baths Half
Lot Size: 1.08 SqFt
Listing ID: P1094340
24 Shelton Ct

Commack, 11725
$587,000
4 Beds | 2 Baths Full | 1 Baths Half
Lot Size: .25 SqFt
Listing ID: 3139052
2 Naples Ln

Greenlawn, 11740
$585,000
4 Beds | 3 Baths Full | 0 Baths Half
Lot Size: .48 SqFt
Listing ID: 2641593
18 Fairfield Dr

Dix Hills, 11746
$570,000
4 Beds | 2 Baths Full | 1 Baths Half
Lot Size: 120X100 SqFt
Listing ID: 2570131
4 Holly Dr

E. Northport, 11731
$570,000
4 Beds | 2 Baths Full | 1 Baths Half
Lot Size: .37 SqFt
Listing ID: 3010862
34 Fielding Ave

Dix Hills, 11746
$564,000
5 Beds | 3 Baths Full | 1 Baths Half
Lot Size: .75 SqFt
Listing ID: 2432928
6 Rhonda Ln

Commack, 11725
$549,000
4 Beds | 2 Baths Full | 1 Baths Half
Lot Size: .23 SqFt
Listing ID: 2583205
255 Cedar Rd

E. Northport, 11731
$545,000
5 Beds | 3 Baths Full | 1 Baths Half
Lot Size: .46 SqFt
Listing ID: 2857511
1024 Westminster Ave

Dix Hills, 11746
$535,000
4 Beds | 2 Baths Full | 1 Baths Half
Lot Size: .34 SqFt
Listing ID: 2652038
1024 Westminster Ave

Dix Hills, 11746
$535,000
4 Beds | 2 Baths Full | 1 Baths Half
Lot Size: .35 SqFt
Listing ID: 2652168
6 Sycamore Ln

Commack, 11725
$535,000
3 Beds | 2 Baths Full | 0 Baths Half
Lot Size: .25 SqFt
Listing ID: P1322141
6 Sycamore Ln

Commack, 11725
$535,000
3 Beds | 2 Baths Full | 0 Baths Half
Lot Size: .25 SqFt
Listing ID: 3050984
16 Lenore Pl

Smithtown, 11787
$532,000
4 Beds | 2 Baths Full | 1 Baths Half
Lot Size: .30 SqFt
Listing ID: 3027645
10 Peppermint Rd

Commack, 11725
$525,000
5 Beds | 4 Baths Full | 0 Baths Half
Lot Size: .5 SqFt
Listing ID: 2666567
36 Madder LakeCir

Commack, 11725
$525,000
3 Beds | 3 Baths Full | 1 Baths Half
Lot Size: 0x0 SqFt
Listing ID: P1341862
27 Yarmouth Ln

Nesconset, 11767
$524,250
4 Beds | 2 Baths Full | 1 Baths Half
Lot Size: .31Acre SqFt
Listing ID: 2969651
69 Walter Ave

Hauppauge, 11788
$520,000
4 Beds | 2 Baths Full | 1 Baths Half
Lot Size: 86X174 SqFt
Listing ID: 2748705
52 Empress Pines Dr

Nesconset, 11767
$515,000
4 Beds | 2 Baths Full | 1 Baths Half
Lot Size: .23 SqFt
Listing ID: 2921878
12 Lorijean Ln

E. Northport, 11731
$512,500
3 Beds | 2 Baths Full | 0 Baths Half
Lot Size: .43 SqFt
Listing ID: 2921150
11 Stonehenge Ln

E. Northport, 11731
$510,000
4 Beds | 2 Baths Full | 1 Baths Half
Lot Size: .46 SqFt
Listing ID: 2721600
25 Woodlot Ln

Huntington, 11743
$509,000
4 Beds | 3 Baths Full | 0 Baths Half
Lot Size: .33 SqFt
Listing ID: 2642146
2766 Beach Dr

S. Merrick, 11566
$506,000
3 Beds | Baths Full | Baths Half
Lot Size: 50 X 100 SqFt
Listing ID: 2238318
2 Tennyson Pl

Greenlawn, 11740
$505,000
5 Beds | 2 Baths Full | 1 Baths Half
Lot Size: .37 SqFt
Listing ID: 2926832
1 Romeo Ln

Commack, 11725
$505,000
3 Beds | 2 Baths Full | 0 Baths Half
Lot Size: .20 SqFt
Listing ID: 3060925
16 Evelyn Dr

Commack, 11725
$490,000
4 Beds | 1 Baths Full | 1 Baths Half
Lot Size: 0.18 Acre SqFt
Listing ID: 2986345
19 Shelby Rd

E. Northport, 11731
$487,500
5 Beds | 2 Baths Full | 1 Baths Half
Lot Size: .46 SqFt
Listing ID: 2798058
17 Nottingham Dr

Wheatley Heights, 11798
$485,000
5 Beds | 2 Baths Full | 0 Baths Half
Lot Size: 109X154 SqFt
Listing ID: 2978737
118 Fleets Cove Rd

Huntington, 11743
$485,000
4 Beds | 2 Baths Full | 0 Baths Half
Lot Size: .21 SqFt
Listing ID: 2750135
3889 Franklin Ave

Seaford, 11783
$480,000
3 Beds | 2 Baths Full | 0 Baths Half
Lot Size: 63X111 SqFt
Listing ID: 2752601
15 Noyes Ln

Huntington, 11743
$480,000
4 Beds | 2 Baths Full | 1 Baths Half
Lot Size: .13 SqFt
Listing ID: 2909094
58 Montrose Dr

Commack, 11725
$475,000
4 Beds | 2 Baths Full | 1 Baths Half
Lot Size: 110X100 SqFt
Listing ID: 2764872
1010 Westminster Ave

Dix Hills, 11746
$475,000
3 Beds | 2 Baths Full | 1 Baths Half
Lot Size: .32 SqFt
Listing ID: 2472773
28 Robinson Dr

Bethpage, 11714
$469,000
3 Beds | 2 Baths Full | 1 Baths Half
Lot Size: 113 X 85 SqFt
Listing ID: 2461307
2 Deland St

E. Northport, 11731
$457,000
5 Beds | 2 Baths Full | 0 Baths Half
Lot Size: .18 SqFt
Listing ID: 2867418
23 Curlin Ln

St. James, 11780
$455,000
4 Beds | 2 Baths Full | 1 Baths Half
Lot Size: .31 SqFt
Listing ID: 2756385
11 Linda Pl

Huntington, 11743
$452,000
2 Beds | 1 Baths Full | 0 Baths Half
Lot Size: .25 SqFt
Listing ID: 2862088
11 HorizonCt

Huntington, 11743
$450,000
3 Beds | 2 Baths Full | 1 Baths Half
Lot Size: 0X0 SqFt
Listing ID: 3070171
52 Aron Dr

Bohemia, 11716
$450,000
4 Beds | 2 Baths Full | 1 Baths Half
Lot Size: .45 SqFt
Listing ID: 2955254
14 Adrian St

E. Northport, 11731
$447,500
3 Beds | 2 Baths Full | 0 Baths Half
Lot Size: .46 SqFt
Listing ID: 2513783
77 Hedgerow Ln

Commack, 11725
$444,000
4 Beds | 3 Baths Full | 0 Baths Half
Lot Size: .23 SqFt
Listing ID: 2882262
73 Cornell Dr

Smithtown, 11787
$440,000
4 Beds | 2 Baths Full | 0 Baths Half
Lot Size: 0X0 SqFt
Listing ID: 2748005
43 Bobann Dr

Nesconset, 11767
$435,000
4 Beds | 2 Baths Full | 1 Baths Half
Lot Size: .23 SqFt
Listing ID: 2503666
276 Hilda St

East Meadow, 11554
$430,000
4 Beds | 2 Baths Full | 1 Baths Half
Lot Size: 52 X 194 SqFt
Listing ID: 2419788
12 Grace Park Dr

Commack, 11725
$430,000
4 Beds | 1 Baths Full | 1 Baths Half
Lot Size: .20 SqFt
Listing ID: 2378453
4 Kings Park Rd

Commack, 11725
$425,000
3 Beds | 2 Baths Full | 1 Baths Half
Lot Size: .29 SqFt
Listing ID: 2657803
511 3rd St

E. Northport, 11731
$425,000
3 Beds | 2 Baths Full | 0 Baths Half
Lot Size: .12 SqFt
Listing ID: 2836584
63 Roxbury Dr

Commack, 11725
$420,000
3 Beds | 1 Baths Full | 1 Baths Half
Lot Size: .26 SqFt
Listing ID: 2357997
5 Wheatfield Ln

Commack, 11725
$418,000
3 Beds | 2 Baths Full | 0 Baths Half
Lot Size: .30 SqFt
Listing ID: 2682058
7 Jasmine Ln

Kings Park, 11754
$415,000
4 Beds | 1 Baths Full | 1 Baths Half
Lot Size: .23 SqFt
Listing ID: 3041696
10 Palmer Ln

Commack, 11725
$412,000
3 Beds | 2 Baths Full | 0 Baths Half
Lot Size: .28 SqFt
Listing ID: 2728583
6 Wadsworth Pl

Smithtown, 11787
$400,000
3 Beds | 2 Baths Full | 0 Baths Half
Lot Size: .26 SqFt
Listing ID: 2618221
3 Dawnon Ct

Commack, 11725
$392,000
3 Beds | 2 Baths Full | 1 Baths Half
Lot Size: .49 SqFt
Listing ID: 2511385
1041 Commack Rd

Dix Hills, 11746
$390,000
3 Beds | 3 Baths Full | 0 Baths Half
Lot Size: .33 SqFt
Listing ID: 2432752
65 Mayflower Ave

Smithtown, 11787
$388,000
3 Beds | Baths Full | Baths Half
Lot Size: .25 SqFt
Listing ID: 2190279
10 PondCt

Smithtown, 11787
$385,000
2 Beds | 1 Baths Full | 1 Baths Half
Lot Size: 0x0 SqFt
Listing ID: 3111896
9 Audrey Ln

Commack, 11725
$370,000
3 Beds | 2 Baths Full | 0 Baths Half
Lot Size: .18 SqFt
Listing ID: 2387977
11 Hewlett Ln

Oakdale, 11769
$365,000
4 Beds | 1 Baths Full | 1 Baths Half
Lot Size: 125X160 SqFt
Listing ID: 2777454
235 Clay Pitts Rd

E. Northport, 11731
$365,000
3 Beds | Baths Full | Baths Half
Lot Size: .33 SqFt
Listing ID: 2290829
8 Fleetwood Ave

Melville, 11747
$353,000
4 Beds | 1 Baths Full | 1 Baths Half
Lot Size: .25 SqFt
Listing ID: 2346906
601 Elwood Rd

E. Northport, 11731
$345,000
3 Beds | 2 Baths Full | 0 Baths Half
Lot Size: .22 SqFt
Listing ID: 2444047
9 Horseshoe Dr

Holbrook, 11741
$340,000
7 Beds | 3 Baths Full | 0 Baths Half
Lot Size: 100 SqFt
Listing ID: 2506365
90 Paris Ct

West Islip, 11795
$332,500
4 Beds | 2 Baths Full | 0 Baths Half
Lot Size: 75 X 100 SqFt
Listing ID: 2545214
251 W 4th St

Deer Park, 11729
$325,000
3 Beds | 2 Baths Full | 0 Baths Half
Lot Size: 75 X 100 SqFt
Listing ID: 2564058
1 Pebble Ln

S. Huntington, 11746
$325,000
3 Beds | 1 Baths Full | 0 Baths Half
Lot Size: .25 SqFt
Listing ID: 2917977
488 Pulaski Rd

Greenlawn, 11740
$310,000
3 Beds | 1 Baths Full | 0 Baths Half
Lot Size: .25 SqFt
Listing ID: 2898427
575 Smithtown Ave

Bohemia, 11716
$305,000
3 Beds | 4 Baths Full | 0 Baths Half
Lot Size: .75 SqFt
Listing ID: 2980611
369 E Manhasset St

Islip Terrace, 11752
$300,000
3 Beds | Baths Full | Baths Half
Lot Size: 80 X 208 SqFt
Listing ID: 2230925
8 Aldrich St

Huntington Sta, 11746
$282,100
4 Beds | 1 Baths Full | 0 Baths Half
Lot Size: 0 X 0 SqFt
Listing ID: 2575375
18 Wexford St

Huntington, 11743
$277,500
4 Beds | 2 Baths Full | 0 Baths Half
Lot Size: .18 SqFt
Listing ID: 2290996
18 Wexford St

Huntington, 11743
$180,000
3 Beds | Baths Full | Baths Half
Lot Size: .18 SqFt
Listing ID: 2181185
58 Glen KeithRd Unit 58U

Glen Cove, 11542
$151,000
1 Beds | 1 Baths Full | 0 Baths Half
Lot Size: SqFt
Listing ID: 2365064
90 Timber Ridge Dr

Holbrook, 11741
$2,500
2 Beds | 2 Baths Full | 1 Baths Half
Lot Size: 0X0 SqFt
Listing ID: 2827802